EXIT Castillo Realty would like to invite ALL of Oxnard, CA and our neighbors to this Marvelous Big Real Estate Event coming up on September 7th 2019 at 11am in Downtown. We are very pleased to put on this amazing FREE Workshop full of knowledge for our community.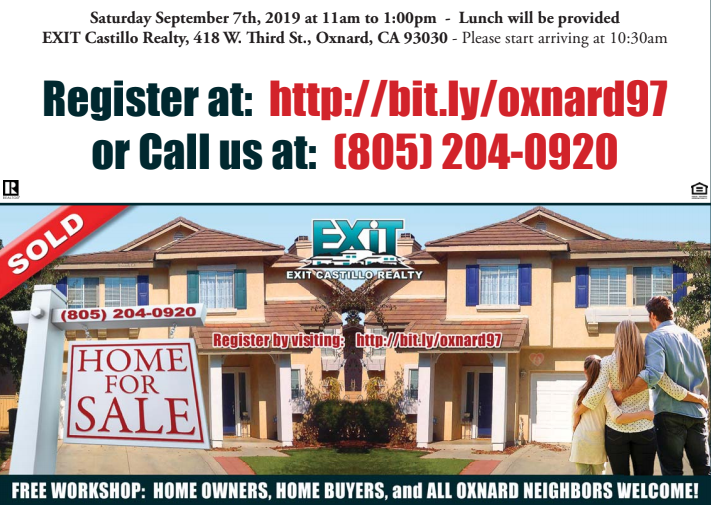 Oxnard Real Estate Workshop Registration
Everyone is invited to attend this event that was designed to educate our Local Home Owners on How to Protect their Hard-Earned Home Equity. During this Workshop you will also be learning what YOUR Home Equity is and as well as if you're planning to Sell your Home what are the steps you must take to Protect that Wealth so you cant take it to another Property Purchase.
To make this event even better we are bringing in Experts in Mortgage Financing, Tax Services, Credit Repair, Title, Insurance, Home Inspections and Improvements, Pest Control, Home Warranties, and most importantly Real Estate Sales, Listings, and Experienced Brokers.
Make sure to register, SEATS ARE VERY LIMITED.
Please register at : http://bit.ly/oxnard97