Successful Mortgage Day at the local Chase branch located on 1950 N Rose Ave, Oxnard, CA 93036 by David Tovar, Realtor, and Jo Anne Contreras, Mortgage Loan Consultant. Chase has invited our Realtors here at Exit Castillo Realty to help educate their clients about real estate and how the financing impacts the structure of the offers.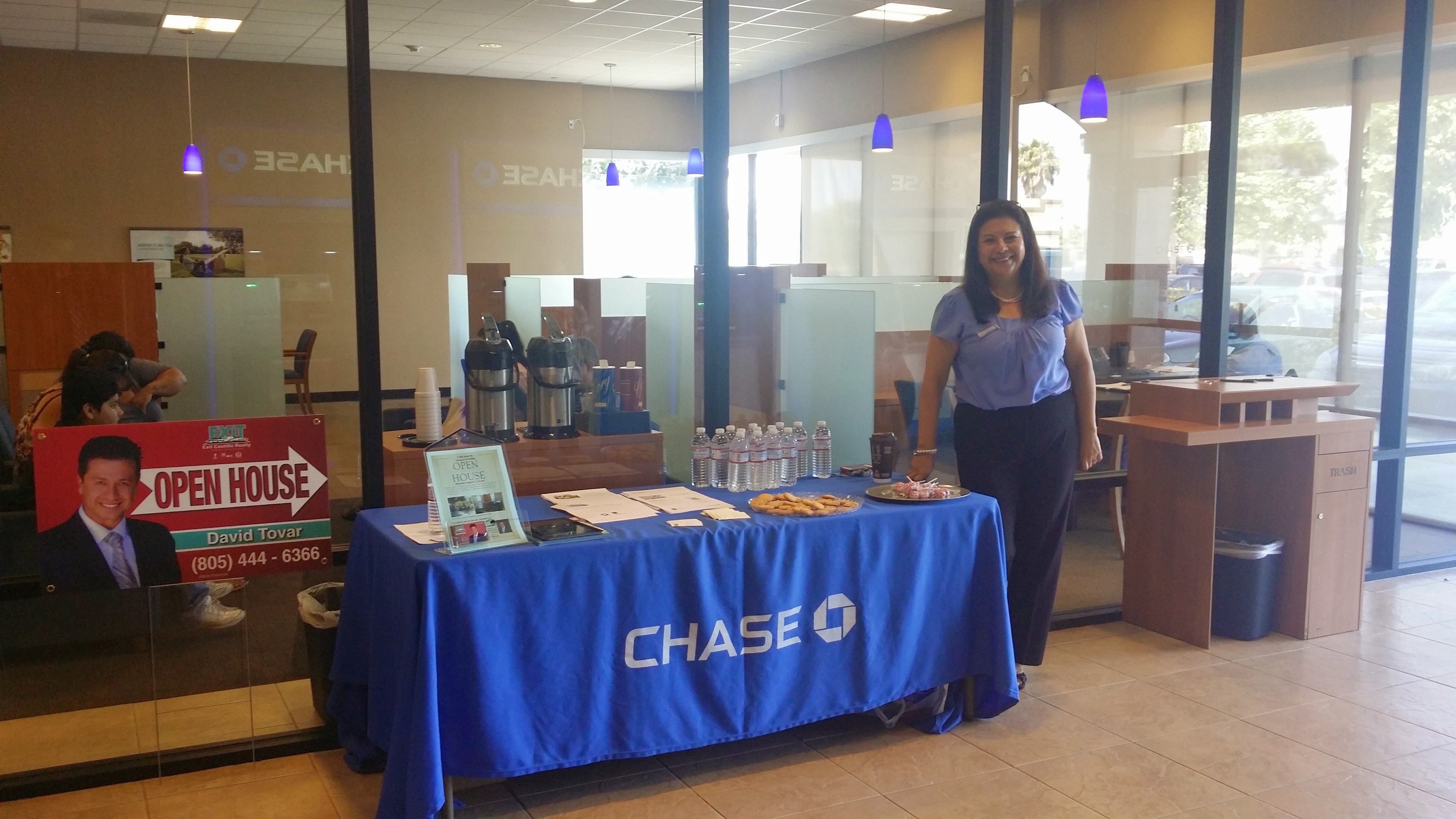 Jo Anne Contreras Chase Mortgage Banking

Jo Anne is a very well versed Mortgage Banker with over 25 years of experience in the business. She usually works out of the branch on 2075 S. Victoria Av. Floor 01, Ventura CA 93003. She can be reached for a free consultation at her Direct line (805) 644-1879.
Here lending specialties are:
Pre-Qualifications

Government (FHA) loans

Government (VA) loans

First-Time Home Buyer programs

Conforming Loan Amounts as well as Jumbo Mortgages and Super Jumbo Mortgages

Additional Language(s) Spoken: Fluent in Spanish.
Additional information was provided such as the Bank's approach to Short Sales and Foreclosures. These mortgage days at the bank will be at least once a month. These efforts help educate the community about the requirements in all aspects of qualifying for the loan and or how to get back on your feet if a Foreclosure or Bankruptcy is part of the history. Many of the community members were surprised that they can qualify for a loan only a few years after a foreclosure, unaware of new regulations.
We thank the entire team at Chase Bank for the opportunity to help educate our community about real estate.

Oxnard CA Homes For Sale - Visit with our Local Agents for all your Real Estate Needs
EXIT Castillo Realty serves our local community with Real Estate solutions, including listing services, buyer representation, property management, and investment opportunities. We are proud to have agents that speak fluent Spanish, Vietnamese, and of course English. We serve the communities of Oxnard, Port Hueneme, Ventura, Camarillo, and Santa Paula CA. For any questions please feel free to visit our office at 418 W. Third St, Oxnard CA 93030 or call (805) 204-0920