Exit Castillo Realty would like to present our First Annual Picnic. This picnic is a way of letting our Oxnard community know we care and appreciate them. We organized this event to gather up our agents, family and friends Sunday September 30th from 1 PM-5 PM to celebrate and enjoy a fun filled afternoon!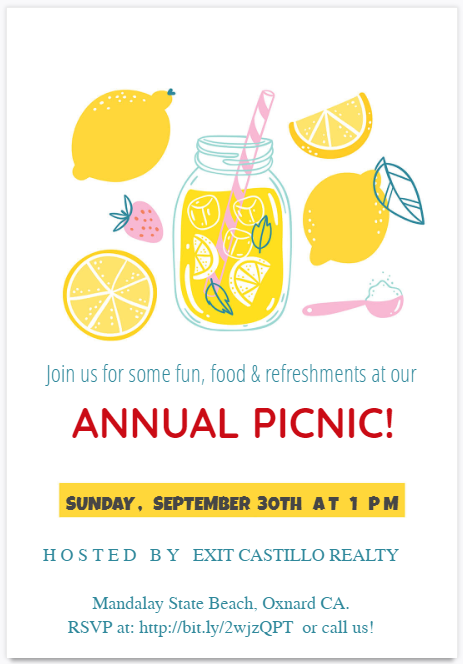 Mandalay State Beach, Oxnard CA
http://bit.ly/2wjzQPT
(805) 204-0920
Exit Castillo Realty would like to also thank all our hard working agents for all the effort they put in.
The place where we will be hosting this event is at The Mandalay State Beach North harbor Boulevard Oxnard, CA 93036. The location was chosen for its splendid view because it's right next to the beach. There will be good food, lots of games, face painting and so much more. We are very excited to see everyone there have a good time and enjoy what we have to offer.